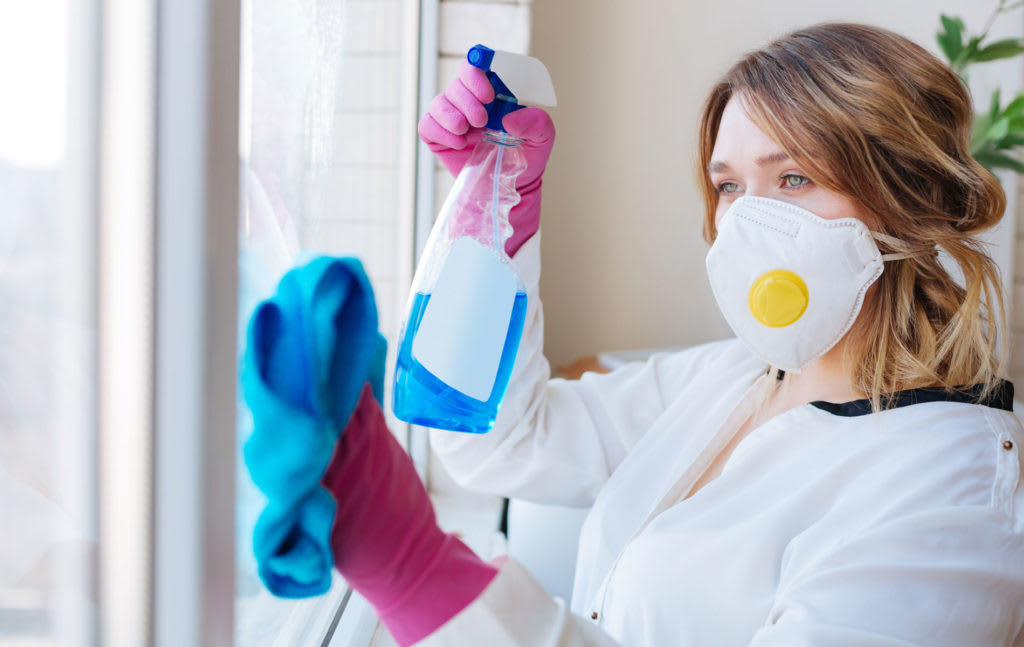 Nothing else has become more important these days than the health and safety of your family. With state directives to continue observing social distancing in this era of COVID-19, your home becomes your sanctuary from the ongoing global pandemic.
Because this is the only place anywhere that you can feel protected, steps must be made to make sure that this coronavirus doesn't thrive in your home. The best way to do so is by disinfecting your home more regularly now more than ever before.
The real estate team of Paul and Kamron Wosachlo has prepared this guide of effective disinfecting tips for you as you raise the shield of protection around your home:
Cleaning and Disinfecting Should Always Be Done Together
A distinction must be made between cleaning and disinfecting first. Cleaning is when you rid a surface of dust, grime, and other particulates. Disinfecting is when you kill pathogens like viruses and bacteria in an area.
It's not enough that you simply clean your home. You have to do both cleaning and disinfecting, especially if someone entered your home. You can never tell who could be bringing it inside. Thus, it's always best to stay on the side of caution and make sure all surfaces that anyone who came in has touched are cleaned and disinfected.
Focus on High-contact Surfaces
What are the items or fixtures at home that get touched every so often? These should be the main targets of your cleaning and disinfecting spree. Here are some commonly-touched home items and how they should be disinfected:
Doorknobs. At the expense of some of these losing their luster, doorknobs – especially ones installed on the house's front door – need to be rubbed down with a disinfecting wipe. Several sheets of tissue slightly moistened with 70% isopropyl alcohol can also do the trick.


Phones. It can be your mobile phone or your landline. These communication tools are swarming with dirt and pathogens! However, spraying these with disinfectants could damage their inner mechanisms. Some phone manufacturers may have disinfecting guides for their respective products so it's best to follow them. The Centers for Disease Control and Prevention also recommends using disinfecting wipes that may be alcohol- or Clorox-based for better and safer phone surface cleaning.


Remote control. Barely anyone bothered to clean a remote control – until now. And since this gadget also has small parts that are prone to water damage, you can disinfect this in the same way that you would do your phone.


Tables. You've seen this kind of cleaning and disinfecting being done in restaurants. Now, it's time to do this more often with tables you have at home from your coffee table to your kitchen island.


Sheets. If you or anyone in your family catches a virus, whether it's the common flu or the coronavirus, sheets, clothes, and other fabrics or beddings used by the infected person should be changed often. These must be washed using warm to hot water and color-safe detergent with bleach. After handling, wash your hands thoroughly.
If you need more tips from a top-notch Realtor in Boulder, CO on how to conduct a real estate transaction in the era of COVID-19, get in touch with Paul and Kamron at 720.232.5842 (Paul) or 303.520.3223 (Kamron). You can also send an email to [email protected] or [email protected] to learn more.